Eclectic Orthodoxy
Garlic and sapphires in the mud / Clot the bedded axle-tree.
I am no longer in the garden; but the scent of roses lingers on. The poet now presents me with a number of indecipherable images.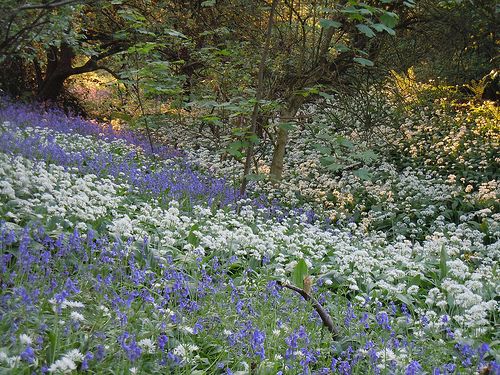 "Garlic and sapphires in the mud." I thought immediately of wild garlic, no doubt growing throughout the unattended garden of Burnt Norton. But sapphires? Clearly Eliot wishes us to think of the beautiful blue gemstone. What brought sapphires to his mind? I did a Google search for wild garlic and found images of garlic, with white flowers, alongside bluebells. Garlic and sapphires—it's a curious, unexpected combination. But so is everything.
"Clot the bedded axle-tree." I had to do yet another Google search (I suspect I will be doing many such searches during my reading of the Quartets). "Axle-tree" denominates the wooden axis of chariots and coaches. Are we to think of…
View original post 1,627 more words