"In my end is my beginning"—so concludes T. S. Eliot's poem "East Coker." The line may also be taken as a succinct expression of David Bentley Hart's understanding of God's free creation of the cosmos and its eschatological consummation in the glorified Jesus Christ. Because the LORD's making of the cosmos is a truly free and unconditioned act (a making that need not have been), it manifests the intentions, purposes, and identity of the Creator; yet because the creation is an unfolding in time, we will only truly apprehend it in its apocalyptic fulfillment, when God will be all in all:
Precisely because God does not determine himself in creation—precisely because there is no dialectical necessity binding him to time or chaos, no need to shape his identity in the refining fires of history—in creating he reveals himself truly. Thus every evil that time comprises, natural or moral …, is an arraignment of God's goodness: every death of a child, every chance calam­ity, every act of malice; everything diseased, thwarted, pitiless, purposeless, or cruel; and, until the end of all things, no answer has been given. Precisely because creation is not a theogony, all of it is theophany. It would be impious, I suppose, to suggest that, in his final divine judgment on his creatures, God will judge himself; but one must hold that by that judgment God will truly disclose himself. (That All Shall Be Saved, pp. 72-73)
Who will be revealed when the curtain is pulled back? In faith we confess that the God revealed at the final judgment will be—and is—the God of absolute Love already made known in Jesus Christ, yet the traditional doctrine of hell also declares that this judgment will be a time of final division: the righteous will be rewarded with eternal life and the wicked con­demned to everlasting torment and misery. St Cyprian of Carthage enounced the retributive vision in the third century:
What glory of the faith will there be then, what punishment for perfidy, when the day of judgment shall come! What joy for believers, what sorrow for unbelievers, that they were unwilling before to believe here and cannot now return to believe! An ever burning Gehenna and a devouring punish­ment of lively flames will consume the condemned, and there will be no means whereby the torments can at any time have respite and end. Souls with their bodies will be reserved in infinite tortures for suffering…. Then there will be the pain of punishment without the fruit of repentance, useless weeping, and ineffectual prayer. Too late do they believe in eternal punish­ment who were unwilling to believe in eternal life. (To Demetrian 24)
The vision terrifies. Upon hearing it, some may be led to repentance and urgent efforts to attain righteousness. Others may experience the opposite effect, a kind of moral and spiritual paralysis. Others may rejoice and celebrate, believing they have already acquired the requisite virtues and good works. And still others may find themselves filled with such deep moral revulsion that they abandon faith altogether. We might think that the mixed responses can be explained by the spiritual and psychological condition of the hearers. I disagree. The problem, I submit, lies with the doctrine of eternal perdition itself and its corrupting impact upon our apprehension of divinity.
Recall Hart's three-pronged incoherence argument. The Church traditionally teaches three doctrines:
God freely created the cosmos ex nihilo.
God is the Good and wills only the good.
God will condemn a portion of his rational creatures to everlasting torment.
Yet only two of them (take your pick) can be logically affirmed without contradiction. If I affirm 1 and 2, then I will infer that all will be saved (contra 3); if I affirm 2 and 3, that God was bound to create this particular world, as opposed to some other possible world or no world at all, by metaphysical necessity (contra 1); if 1 and 3, that God is not perfectly good (contra 2). To affirm all three propositions inevitably results in theological and spiritual confusion.
Here, however, again, the issue is the reducibility of all causes to their first cause, and the determination of the first cause by the final, which is also by extension the issue of God's primordial "venture" in calling all things into being freely. If Christians did not proclaim a creatio ex nihilo—if they thought God a being limited by some external principle or internal imperfection, or if they were dualists, or dialectical idealists, or what have you—the question of evil would be an aetiological query only for them, not a terrible moral conun­drum. But, because they say God creates freely, they must believe that his final judgment shall reveal him for who he is. And as God is act—as are we all in some sense—and as God is what he does, if there is a final irreconcilable dual result to his act in creating, then there is also an original irreconcilable dual premise stretch­ing all the way back into the divine nature. So, if all are not saved, if God creates souls he knows to be destined for eternal misery, is God evil? Well, perhaps one might conclude instead that he is both good and evil, or that he is beyond good and evil altogether, which is to say beyond the supremacy of the Good; but, then again, to stand outside the sovereignty of the Good is in fact to be evil after all, so it all amounts to the same thing. But maybe every analogy ultimately fails. What is not debatable is that, if God does so create, in himself he cannot be the Good as such, and creation cannot be a morally meaningful act: It is, seen from one vantage, an act of predilective love; but, seen from another—logically necessary—vantage, it is an act of prudential malevo­lence. And so it cannot be true. (pp. 89-90; emphasis mine)
If God is truly revealed in the final judgment, and if the doctrine of eternal perdition is true, then we must logically posit either a dualistic conflict within the heart of God or deny his goodness altogether. In either case we are no longer talking about the God of the gospel.
"I think you are a very bad man," said Dorothy.

"Oh, no, my dear; I'm really a very good man, but I'm a very bad Wizard, I must admit."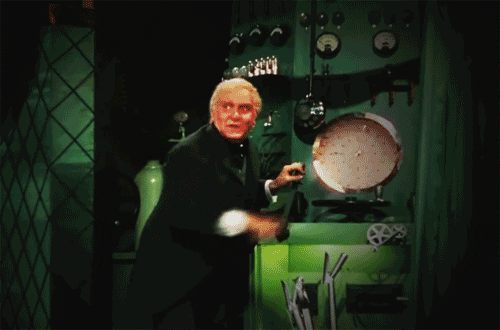 At this point theologians will raise the scholastic distinction between God's antecedent will and his consequent will. The former refers to God's willing of a good prior to historical and particularist considerations; the latter to his willing of a specific good in concrete circum­stances. St Thomas Aquinas explicitly invokes this distinction in his consideration of the question "Whether the will of God is always fulfilled?" It appears that the divine will is not always fulfilled, he states in objection 1, and cites the classic New Testament state­ment of God's universal salvific will: "God will have all men to be saved, and to come to the knowl­edge of the truth" (1 Tim 2:4). In response, Thomas explains that the Apostle's statement refers to God's intent for humanity before history got messy. God desires the salvation of all (antecedent, or initial, will), but given the fall, his salvific will is now refracted through the circumstances of human sinning (consequent, or final, will):
To understand this we must consider that everything, in so far as it is good, is willed by God. A thing taken in its primary sense, and absolutely consid­ered, may be good or evil, and yet when some additional circumstances are taken into account, by a consequent consideration may be changed into the contrary. Thus that a man should live is good; and that a man should be killed is evil, absolutely considered. But if in a particular case we add that a man is a murderer or dangerous to society, to kill him is a good; that he live is an evil. Hence it may be said of a just judge, that antecedently he wills all men to live; but consequently wills the murderer to be hanged. In the same way God antecedently wills all men to be saved, but consequently wills some to be damned, as His justice exacts. Nor do we will simply, what we will antecedently, but rather we will it in a qualified manner; for the will is directed to things as they are in them­selves, and in themselves they exist under particular qualifications. Hence we will a thing simply inasmuch as we will it when all particular circum­stances are considered; and this is what is meant by willing consequently. Thus it may be said that a just judge wills simply the hanging of a murderer, but in a qualified manner he would will him to live, to wit, inasmuch as he is a man. Such a qualified will may be called a willingness rather than an absolute will. Thus it is clear that whatever God simply wills takes place; although what He wills antecedently may not take place. (ST I.19.6; emphasis mine)
I'd love to sit down with an expert on Thomas and have him go through this text, line by line. I do not find the antecedent–consequent will distinction illuminating with reference to the eschatological judgment. It obscures more than it clarifies. The final judgment is not like the judgments a human jurist makes within history: in the eschaton God sets the cosmos to rights, once and for all. I am tempted to suggest that the antecedent–conse­quent distinction is meaningful only to those who have already embraced the dogma of everlasting perdition. Question for the infernalist: if we know by divine revelation that God punishes the impeni­tent everlastingly, how do we reconcile this punishment with God's foundational love? Possible answer: reconciliation is unnecessary. Once sin is brought into the equation, God's salvific will becomes expressed as retributive justice. This is its inner content, as it were. As Hart comments: "Under the canopy of God's omnipotence and omniscience, the consequent is already wholly virtually present in the antecedent" (p. 82). God wills only the damnation, not the salvation, of the obdurately wicked (cf. ST Suppl. 99.2). The eschatological curtain is pulled back, and the divine mercy is disclosed as conditional upon repentance. Hence there can be no forgiveness for the impenitent; they get what they deserve. James Brent explains:
Aquinas's example is a judge in court. Prior to considering what crimes a certain human being has committed, a judge wills all human beings to live. The judge antecedently wills all human beings to live. But given the consider­ation that a certain human being has committed a certain crime, say murder, the judge consequently wills him or her to die as punishment. Similarly, God antecedently wills all human beings to be saved. But God does not conse­quently will the salvation of this or that particular human being. Aquinas is careful to say that "this distinction must not be taken as applying to the divine will itself," as though God's will could change from one moment to the next or as though his knowledge of circumstances could change as his attention turns from one thing to another. Rather than being a distinction between two acts of will in God, Aquinas says, it is a distinc­tion in "the things willed." ("God's Knowledge and Will," in The Oxford Handbook of Aquinas, p. `67)
"Do not arouse the wrath of the great and powerful Oz!" Absolute love collapses into pitiless hate, at least for the reprobate. The antecedent becomes the consequent; the final defini­tively interprets the initial. The Creator wills both heaven and hell, eternal beatitude and interminable suffer­ing. We cannot pretend that God wishes otherwise; if he did, he would have created a different world or not created one at all. God's end is his beginning. Such is the logic of the eschaton.
The injustice and horror of eternal damnation has led some theologians to propose the annihilation of the wicked. God permits the obdurate to fall into the nothingness they have chosen. While acknowledging the proposal as an improvement upon everlasting punish­ment, Hart still finds it evangelically deficient:
But such an eventuality would still be an irreducible price exacted, a sacri­fice eternally preserved in the economy of God's Kingdom. The ultimate absence of a certain number of created rational natures would still be a kind of last end inscribed in God's eternity, a measure of failure or loss forever preserved within the totality of the tale of divine victory. If what is lost is lost finally and absolutely, then whatever remains, however glorious, is the residue of an unresolved and no less ultimate tragedy, and so could constitute only a contingent and relative "happy ending." Seen in that way, the lost are still the price that God has contracted from everlasting—whether by predestination or mere permission—for the sake of his King­dom; and so it remains a Kingdom founded upon both an original and a final sacrificial exclusion. In either case—eternal torment, eternal oblivion—creation and redemption are negotiations with evil, death, and suffering, and so never in an absolute sense God's good working of all things. (p. 87)
Reading Hart is not always easy. We skim the surface of his elegant and sometimes convo­luted sentences, without carefully attending to his reasoning. So it is when weighing his assertion that the eschatological consummation of the cosmos defines the character and identity of the Creator. It makes sense but perhaps not indisputable sense. We do not wish to think ill of the God whom the Church has taught (just because someone writes a bad novel doesn't mean he's a bad person, though it may mean he's a bad novelist), nor do we wish to admit the possibility that the Church has erred in her teaching. Hence we fall back upon our default position: if there's a hell, it's our fault, not God's. Eternal damnation must be right and just. And so the horror of perdition quickly recedes into the back­ground. We don't give it a second thought. We hold tight onto the catechetical myth (no doubt bolstered by the arguments of a C. S. Lewis or a Garrigou-Lagrange) that the God of absolute and uncondi­tional Love could freely choose—has freely chosen—to create a cosmos in which a portion of humanity is consigned to everlasting suffering and anguish. Deep down we may have an inkling that something is wrong with this scenario, but then we remember: it ain't God's fault.
Pay no attention to that man behind the curtain!